By Michael Stelzner
LinkedIn, Facebook, and Twitter… To some they're social media. But for those in the know, they're free marketing tools that can attract thousands of customers and make millions of dollars for businesses willing to get in the game.
That's according to the "The Social Media Dream Team," four powerhouse social media professionals (Mari Smith, Jason Falls, Chris Garrett and Denise Wakeman), who will be fielding live viewer questions on finding customers and making money online with social media. The group will appear in free real-time video streams on Monday, October 12, 2009 for the premiere of the new online magazine SocialMediaExaminer.com.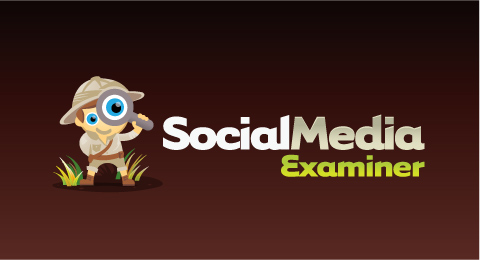 Now more than ever, American businesses are forced to market on shoestring budgets. Social media fits the bill… even allowing companies to target, connect and communicate with customers in real time.
"Our 'Ask the Social Media Dream Team' event is for every business owner or marketer who wants to know firsthand the best ways to use social media," says SocialMediaExaminer.com founder Michael Stelzner. Stelzner leveraged social media to amass 16,651 Twitter followers in less than 10 months and uses Twitter to sell his books and services online.
"Just show up on Monday at our site and type in your question. You'll get answers you can implement immediately," says Stelzner.
Launching SocialMediaExaminer.com on Columbus Day illustrates a point. The banks are closed, the mail's not running, yet anyone engaging online is open for business. It's exactly this kind of thinking that's propelled the use of social media to record-breaking success.
With 300 million people using Facebook and companies like Dell making $2 million with Twitter, it's time for businesses to pay attention. And many are. By 2010, 50% of marketers will be using social media (Center for Media Research). Even government agencies such as the Small Business Administration are adopting social media policies for internal use, according to Mike Stamler, SBA Press Director, Washington, D.C.
The press and public are encouraged to participate in the "Ask The Social Media Dream Team" event by visiting http://www.socialmediaexaminer.com on Monday, Oct. 12 from 7 a.m. until 2 p.m. Pacific. Just visit, ask and learn.
If you're new here, be sure to signup for my newsletter and join 20,000 others. You can also follow me on Twitter. Thanks for visiting!
Receive email updates when new articles are posted.